Our pool of consultants
The Team
CONSENSUS lives from its highly qualified, open and humanistic consultants. We work in teams for larger issues. We work flexibly, have a broad range of topics and design measures together in internal expert groups.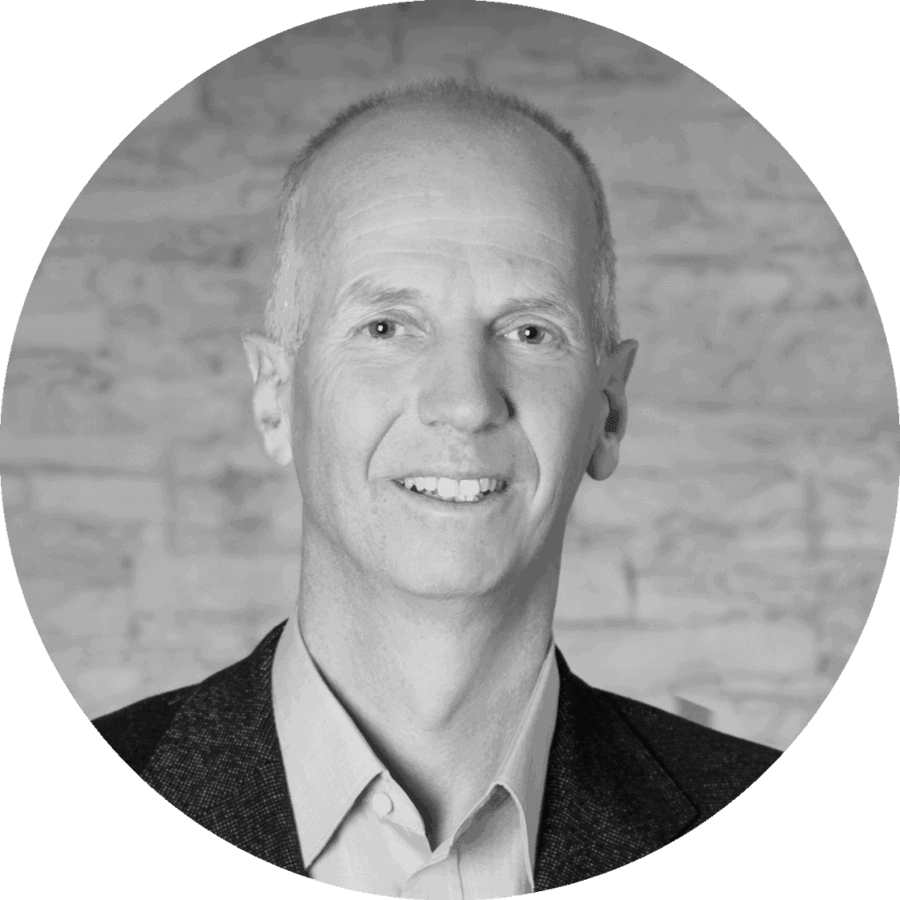 Dietmar App
MEDIATOR and LAWYER
Lawyer, specialist lawyer for family law with additional focus on inheritance and corporate law.
For 25 years chairwoman of the supervisory board of a craftsman company.
Mediator for more than 20 years, mainly in the field of family mediation
Specialized in Elder Mediation and Mediation in International Family Conflicts (MIKK)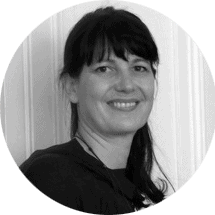 Irene Futterlieb
Mediator, business coach and organizational consultant in the consensus team
Irene Futterlieb is Dipl. Psychologist and already focused her studies on negotiation. Since then she has gained over 10 years of industrial experience in the operational HR business of an international group, including as a project manager and HR manager. Negotiations with works councils or advising managers and employees in conflict situations are part of your daily work.
Irene Futterlieb mediates and moderates conflicts in cooperation and advises companies on personnel and organizational development. In addition, she supports managers in difficult personnel and negotiation situations (e.g. change of management, restructuring, reorganization, separation). Her focus is on the resolution of dysfunctional perspectives in order to enable constructive communication, conflict resolution and conflict avoidance.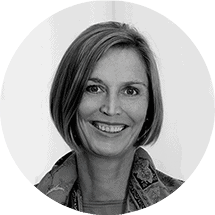 Mag. Dr. Maria Elisabeth Garbsch
Trainer, systemic organizational consultant in the consensus team
Dr. Maria Garbsch works as a trainer, systemic organizational consultant and psychotherapist and is holding her doctorate in organizational development. (Topic of the dissertation: "Systemic leadership development. Linking leadership and organizational development using the example of a hospital") She has many years of experience in leadership development, leadership coaching and team development, including in university clinics, hospitals and rehabilitation facilities. In addition, she works as a lecturer at several universities in Austria. In addition to her 15 years of consulting and research experience, she has more than 10 years of management experience in human resources for banks, insurance companies and the healthcare sector. As Head of Human Resources in the General Directorate of the Vienna Hospital Association, she was responsible for strategic personnel and management (management) development for 30,000 employees.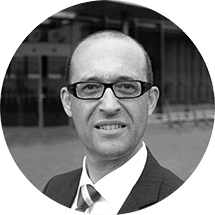 Dr. Christoph Hartmann
Trainer, mediator and negotiation expert in the consensus team
Dr. Christoph Hartmann has been a partner in a commercial law firm with a focus on corporate law, distribution law and labor law since 1996 and has many years of experience in the areas of corporate transactions, restructuring and B2B disputes. As an experienced mediator, he has been mediating and negotiating in constant practice since 1999 conflicts among shareholders, between employers and managerial staff, at board level, in relation to the works council, but also conflicts in inheritance law and conflicts in company succession. He is co-author of the Mediation manual published by Beck Verlag and a member of the "Committee for Out-of-Court Dispute Resolution" of the German Lawyers' Association.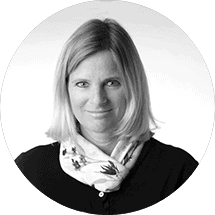 Birgit Hauser
Trainer, mediator and negotiation expert in the consensus team
Birgit Hauser has been negotiating for 15 years as an employee in a trading agency (negotiations between raw material manufacturers and producers) and as an HR manager in a group.
Birgit Hauser is the author of the publication "Sovereign negotiating at eye level – the GRASP experiment", which she and the brain researcher Dr. Henning Becker wrote. Ms. Hauser is the only authorized trainer of the GRASP method (developed by Melanie Billing-Yun) in the German-speaking area. In addition to seminars and coaching on the subject of "negotiating", she accompanies, supports and moderates negotiation processes of companies and institutions across all industries. She is a certified trainer and studied mediator.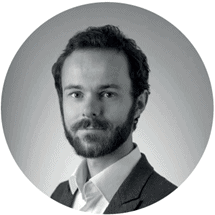 Franz-Josef Innerhofer
Trainer and mediator in the consensus team
Head of CONSENSUS Analytics
After studying psychology in Munich and Innsbruck, Franz-Josef Innerhofer gained several years of experience in the automotive industry and a management consultancy for personnel and organizational development. In addition, he completed his master's degree in mediation at the law faculty of the Open University of Hagen. He focuses his engagement on the topics of leadership, conflict management and communication. He works on research projects and is a lecturer at the International School of Management.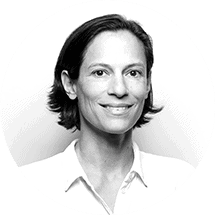 Dr. Isabell Lütkehaus
CERTIFIED MEDIATOR, SUPERVISOR / COACH
Dr. Isabell Lütkehaus is a certified mediator (BM, BAFM), supervisor / coach (DGSv) as well as trainer and instructor. For over ten years she has worked with teams, managing directors, team leaders, shareholders, board members and families; Before that, she worked as an international management consultant for twelve years. She passes on her experience and knowledge in workshops, training courses and as a book author.
Dr. iur. Johannes Mauser
Mediator (univ.) And negotiation expert in the consensus team
Dr. Since the beginning of his professional career, Johannes Mauser has got to know a wide variety of corporate cultures as a partner in a small investment bank (IPO, M&A and PE), in management positions at a funding institute and IT company, in supervisory bodies or as a startup entrepreneur and has developed his communication skills and negotiating skills . As a lawyer specializing in commercial law, he is consulted in shareholder disputes, but also serves as a sparring partner in corporate decisions.
Susanne Kleiner
Trainer, mediator and crisis communication expert in the consensus team
Susanne Kleiner is a certified trainer, mediator, PR consultant and freelance journalist (DJV) in Freiburg im Breisgau. The consulting and training focus of the business administration graduate is communication in crisis and conflict cases, crisis PR and conflict management. The certified trainer worked for a long time in the Allianz Group and today imparts media and personal communication skills across all industries. The PR Association Austria awarded her research work on "Litigation PR for Top Managers" in 2011 with the Science Prize of the PR Association Austria (1st prize).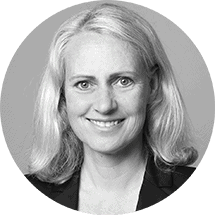 Diana Runge
Management coach for chief physicians in the consensus team
Diana Runge is an expert in effective management, known as a "resource detective" and chief physician coach. Your way of working is goal and solution-oriented and attentive to win-win situations. It supports chief physicians in successfully combining their management tasks as chief and doctor and in using resources in a targeted manner. She brings her own management experience as a training manager and a wide range of knowledge in the areas of personnel management, training, sales, marketing and controlling. Coming from adult education, she has been supporting the development of people and organizations for over 20 years. As a sociologist, she also conducts studies and evaluations. She is a certified management coach and a member of the European Coaching Association.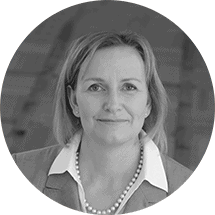 Annette Ott
Mediator, moderator and process consultant in the consensus team
After graduating as a graduate economist, Annette Ott worked for several years in management consultancies, where she mainly worked for medium-sized companies, trades and banks. Her main tasks were organizational and personnel consulting.
Today, as a mediator for business and families, Ms. Ott combines her versatile knowledge and skills and accompanies people in a private or professional context in solving their conflicts independently.
She acquired additional qualifications in systemic transaction analysis, non-violent communication and in her own ongoing development process.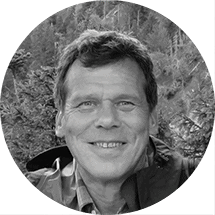 Dr. Stefan Rösler
Ecosystem advisor, trainer, moderator and business nature coach in the consensus team
Dr. Stefan Rösler is a qualified forester, landscape planner and landscape ecologist as well as a certified business coach for economy and administration. For more than 30 years he has been committed to the nature-friendly development of the economy and society in a wide variety of functions. From 1997 to 2007 he was the first full-time NABU state chairman in Baden-Württemberg. Since 2008 he has been working as a consultant, trainer, lecturer, moderator and coach.
In 2017, the forest workshop he developed, "Learning from nature for management, strategy and team development", was named "Project Sustainability 2017" by the German Council for Sustainable Development, and the "Biodiversity Quick Check" he developed for organizations became a "UN Decade Project Biodiversity ".
Dr. Stefan Rösler supports CONSENSUS with his competencies, especially in the areas of strategic management, accompanying sustainable developments, evolutionary management, stakeholder communication, NGOs and nature coaching.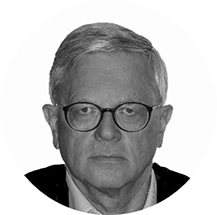 Rainer Schirrmacher
Expert for strategy development and executive coaching in the consensus team
Rainer Schirrmacher is an HR expert and has many years of experience in personnel work in corporations and medium-sized companies. He specializes in competence analyzes as well as "gray hair advice" with advice on labor law. His consulting services include strategy development, evaluation of professional and personality skills, team development, conflict and change management, management feedback as well as supervision and coaching. The service is aimed at senior managers, managers and department heads.
Rainer Schirrmacher is a lawyer with additional certificates in the field of outplacement, management auditor and PE / OE change consulting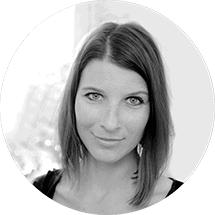 Julia Schlüfter
Trainer and coach in the consensus team
After studying culture and humanities at the Free University of Berlin and training as an art therapist and yoga teacher, Julia Schlüfter uses her knowledge to support work-related physical and mental stressful situations. The focus is on the goal of well-being, a healthy work-life balance and creativity training. She has many years of experience in company health, advice and therapy.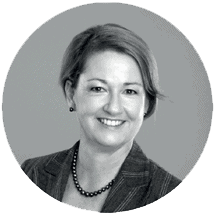 Sabine Schnarrenberger
Trainer and coach in the consensus team
Sabine Schnarrenberger is a documentary graduate, project manager and business mediator. For more than 15 years she has been a project manager, project coach and change facilitator in strategic and operational projects. Over the years she has specialized as a turnaround manager for difficult project situations in which "nothing seems to work".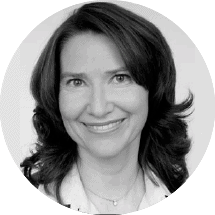 Dr. Christina Sturm
Trainer, consultant and coach in the consensus team
Dr. Christina Sturm has been successfully implementing her passion as a consultant, trainer and coach for over 10 years, with her passion to set impulses and to show people new paths. In business, in the psychosocial area and in adult education, she trains, coaches and advises executives, teams and individuals on the one hand in the areas of career and personality development and on the other hand in the area of burnout prevention / resilience and accompanies them in change processes.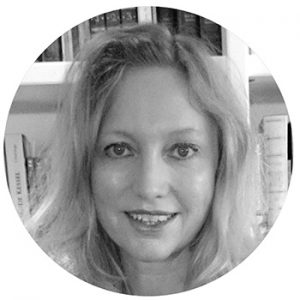 Dr. Imke Wulfmeyer
Lawyer, trainer and mediator in the consensus team
Training manager CONSENSUS Campus
Dr. Imke Wulfmeyer is a lawyer, certified and licensed mediator (BM / BAFM) in her own practice and leads mediation training at CONSENSUS Campus at all locations. She has mediation experience since 2004, her focus is on family conflicts, separation and divorce as well as inheritance disputes. She is also a supervisor, systemic consultant and lawyer for cooperative practice. Imke Wulfmeyer has been a lecturer at the University of Hohenheim for the cross-faculty conflict management module since 2014.